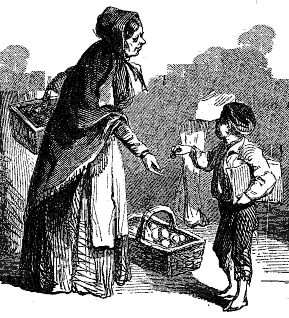 If you wish to help support the HET website, please donate now.

For the first decade of its existence, the History of Economic Thought website operated without any funding. The construction and maintenance of the website depended wholly on the donated time and effort of a poverty-stricken student. We avoided advertising on our website or directing people to commercial sites. However, it became increasingly difficult to justify the time and effort we spent in maintaining this website, much less expanding it.

In 2013, the Institute for New Economic Thinking (INET) stepped in and offered to help. This has allowed us to revamp and revive the HET website. But much still remains to be done to ensure the HET website continues to be maintained, improved and expanded.

The Institute for New Economic Thinking (INET) is a non-profit, non-partisan organization dedicated to reforming the way economics is researched and taught.

The HET website is merely one of many educational projects INET is helping support. To learn more about its activities, please visit the INET website.

INET's Young Students Initiative (YSI) has a working group on the History of Economic Thought, and we encourage students interested in exploring this topic (and/or many others) with other students and researchers, to join the YSI network.

If you believe this website is useful to you or your students, please support our efforts to keep this site alive and running smoothly. Private donations of any amount are welcome. To support the HET website and INET, please donate now.

-----------------------------------------------------------------------------------------------------------------------------------------------------------------------------------------------------------
---
All rights reserved, Gonšalo L. Fonseca