Maurice H. Dobb, 1900-1976.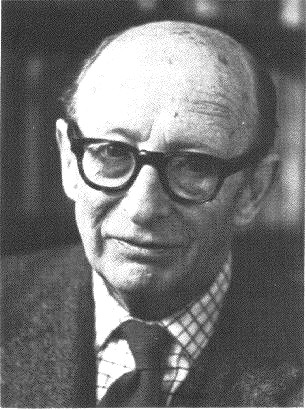 British Neo-Marxian economist, perhaps the single person most responsible for bringing Marxian economics into the modern day.
Maurice H. Dobb was educated at Pembroke College, Cambridge and taking his doctorate at the L.S.E., he became a lecturer at Cambridge in 1924, obtaining a fellowship from Trinity College in 1948.
His early interest in Marxian economics yielded his 1925 dissertation, which tries to marry elements of Marxian and Marshallian economics. Between 1925 and 1928, Dobb lived in the Soviet Union, and produced one of the first serious accounts of the transformation of the Russian economy under the Bolsheviks.
In 1937, he produced one of his most famous works, Political Economy and Capitalism, helping update Marxian theory into a critique of Neoclassical economic theory, which earlier Marxists had largely ignored, drawing particular attention and emphasis on the question of value theory. His 1946 exercise in Marxian economic history, examining the transition from feudalism to capitalism in careful detail, is one of his most accomplished historical works. Soon after, Dobb began collaborating with Piero Sraffa in the long production of the collected works of David Ricardo.
In 1948 Dobb returned to the Soviet experience and produced one of the first detailed accounts of the Soviet planning debate, bringing him into the arena of development economics more generally, which he would continue pursuing parallel to his work on Marxian economic theory.
Dobb's 1973 Marshall lectures at Cambridge on the history of economic thought is a landmark in the field, emphasizing the distinction between Classical and Neoclassical economic theory, focusing on the theories of value at their core, the common line that runs between Ricardo and Marx, and the great break that was the Marginalist Revolution.