Edmund J. James, 1855-1925.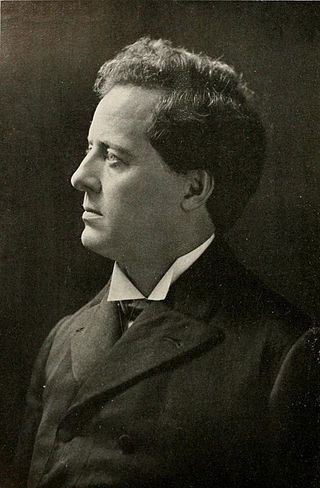 American historicist economist and the first professor of economics at the University of Pennsylvania..
A native of Jackson, Illinois. After obtaining his undergraduate education at Northwestern and Harvard, Edmund J. James pursued graduate studies at the University of Halle in Germany in 1875, where he came under the influence of Johannes Conrad and the German Historical School. After obtaining his Ph.D at Halle in in 1877, James returned to the US. Like many of the "new generation", James found the old American universities were uninterested in the German-trained crop. James ended up teaching high school in Illinois for a while.
In 1883, James was appointed professor of public finance and administration at the newly-opened Wharton School at the University of Pennsylvania, the first business school in the United States. He doubled the appointment with professor of political and social science in Penn's Department of Philosophy. James threw himself into developing Wharton as a professional school, a task in which he was assisted by his old Halle classmate Simon Nelson Patten (who arrived at Penn in 1888). James developed a four-year curriculum for Wharton in 1894.
E. J. James was a founding member of the American Economic Association, but soon balked at its dominance by Hopkins. James and Patten went on to found the American Academy of Political Social Science (AAPSS), in 1889, with James as its first president and chief editor of its Annals.
In early 1896, pressured out of Penn, James moved to the University of Chicago as professor in public administration and head of the Chicago extension lectures.
Edmund J. James thereafter became president of Northwestern and in 1906, James became president of the University of Illinois.