---
Paul N. Rosenstein-Rodan, 1902-1985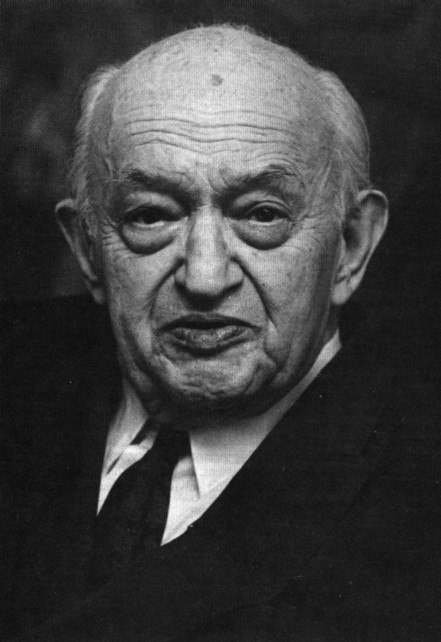 The Polish-born Paul Narcyz Rosenstein-Rodan was trained in the Austrian tradition at Vienna. Rosenstein-Rodan's early contributions to economics were in pure economic theory - on marginal utility, complementarity, hierarchical structures of wants and the ever-Austrian issue of time. From 1930, Rosenstein-Rodan was (along with Morgenstern) the editor of the Austrian journal Zeitschrift für Nationalökonomie.
Rosenstein-Rodan emigrated to Britain in 1930. He taught at UCL from 1934 and then at the L.S.E. until 1947.
Rosenstein-Rodan's famous 1943 article was the progenitor of the "Big Push" theory of economic development. His thesis, based on Young's famous 1928 paper, argued that given increasing returns to scale, government-induced industrialization was possible to break the poverty traps in underdeveloped countries. Lack of domestic markets marred the incentive for a sector to mechanize by itself, and consequently there was a low likelihood that industrialization could be pulled by a single leading sector. But coordinated investment in various sectors were undertaken simultaneously, they would generate markets for each other. These demand spillovers would produce increasing returns and launch into self-sustained growth. Rosenstein- Rodan's later work exhibited his continued concern with the issues of industrialization and development.
Rosenstein-Rodan moved to the World Bank in 1947. From 1952 to 1968, Rosenstein-Rodan was a professor at M.I.T.. He subsequently moved to Texas in 1968 and then Boston University in 1972.
---
Major Works of Paul N. Rosenstein-Rodan
"Grenznutzen", 1927, Handworterbuch der Staatswissenschaften
"Das Zeitmoment in der Mathematischen Theorie des Wirschaftlichen Gleichgewichtes", 1929, ZfN
"La Complementarita: Prima delle tre etappe del pogresso della Teoria Economica Pura", 1933, La Riforma Sociale
"La funzione del tempo nella Teoria Economica Pura", 1933, Riforma Sociale
"The Role of Time in Economic Theory", 1934, Economica
"A Coordination of the Theories of Money and Price", 1936, Economica
"Problems of Industrialization of Eastern and South- Eastern Europe", 1943, EJ [pdf]
"The International Development of Economically Backward Areas", 1944, International Affairs
Disguised Underemployment and Under-employment in Agriculture, 1956.
"International Aid for Underdeveloped Countries", 1961, REStat [draft mit]
"Notes on the Theory of the Big Push", 1961, in Ellis, editor, Economic Development for Latin America
"Criteria for Evaluation of National Development Effort", 1969, J Development Planning
The New International Economic Order, 1981.

Top
---
Resources on Paul Rosenstein-Rodan

Top
-----------------------------------------------------------------------------------------------------------------------------------------------------------------------------------------------------------
---
All rights reserved, Gonçalo L. Fonseca