---
Hyman P. Minsky, 1919-1996.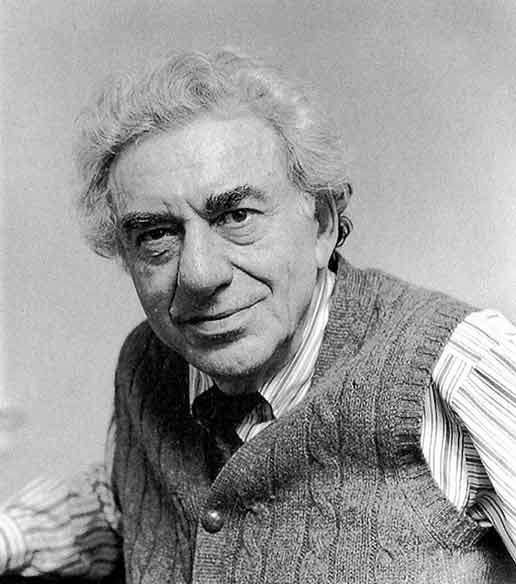 American Post Keynesian economist at Washington University, St. Louis..
Originating from Chicago, Hyman Minsky initially studied mathematics at the University of Chicago, but switched ton economics and eventually received his Ph.D. from Harvard in 1954, under Alvin H. Hansen. Minsky taught at Carnegie-Mellon, Brown and Berekely, before taking up a position at Washington University in 1965.
Hyman Minsky is most famous for his financial instability hypothesis. His theory is articulated in his 1975 John Maynard Keynes, and with more detail in his 1986 Stabilizing an Unstable economy.
Minsky began his JMK book as a general critique of the Neo-Keynesian synthesis view of the work of John Maynard Keynes from a Post Keynesian perspective, accusing conventional economists of assuming stability of long-run full employment, ignoring uncertainty ("Hamlet without the prince"), missing the (Kaleckian) connection between investment and profits, and essentially overlooking the role and vital importance that the financial system plays in a modern economy and its potentially destabilizing features, which (Minsky argues) was the core of Keynes's concerns.
Minsky articulated a business cycle theory driven by financially-fueled investment. Minsky's emphasis was in noting how the character of the financing changes over the course of the cycle. Minsky proposes that in the upswing, investment is financed by a mixture of retained profits and borrowed funds. But as the boom continues, firms are encouraged to borrow more and expand more, thus the financial composition changes increasingly towards debt, and ever more profits are designated to service it. Firms (and households) moved to ever more risky financing strategies, and with increasing debt burdens, firms became "financially fragile", where lower-than-expected earnings or a slight change in interest rates can have massive repercussions on a heavily indebted firm. A firm squezed in this manner will not necessarily fail immediately, but be pushed into Ponzi financing, acquiring debt to pay off debt, postponing the reckoning while increasing its fragility. The failure subsequently cascades to its lenders, and the credit crunch in the financial system and the economic system decline in the mortal embrace of a Fisherian debt-deflation crisis.

Minsky believe financial instability is a characteristic feature of the post-war economy, and that the very institutional and policy measures introduced by governments to to stabilize economies themselves sometimes contribute to the problem. Reliance on their availability induces risky behavior and encourages unsustainable booms to go on for longer, and accumulate even greater debt burdens, so that the unraveling becomes even more devastating than otherwise. Nonetheless, Minsky saw vital roles active government fiscal policy and monetary policy (more the Fed's lender of last resort function than its interest rate policy) to keep downturns contained so that they do not turn into depressions, although remaining skeptical on just how effective they might be if considered too late.