---
The Swedish Schools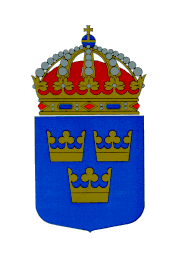 Economics was a relative latecomer to Sweden. The first chairs in economics were established around the turn of the century in the faculties of law of Swedish universities - notably David Davidson at Upsala (1899), Knut Wicksell at Lund (1901), Gustav Steffen at Gothenburg (1903) and Gustav Cassel at the newly-founded University of Stockholm (1904). In 1909, the Swedish business community founded a separate 'commercial high school' (:"Handelshögskolan") in Stockholm, essentially a self-contained business school or "school of economics". Eli Heckscher held the economics chair at the Stockholm SE from the outset (1909).
The "Stockholm School" proper can be defined as the group of Swedish economists, working in the decade between roughly 1925 and 1940, trying to extend Wicksell's brand of Neoclassical theory from the static to the dynamic, e.g. incorporating anticipatory expectations (Myrdal), intertemporal equilibrium (Lindahl) or disequilibrium sequence economies (Lundberg). Stockholm school member Ohlin famously challenged Keynes's claim to primacy in macroeconomics in the late 1930s.

---
The Swedish Rivals of the Turn of the Century
Gustav Cassel, 1866-1945. (Stockholm Univ)
The Stockholm School
Bertil G. Ohlin, 1899-1979.
Other Prominent Scandinavian Economists
Gösta A. Bagge, 1882-1951.
Laurits Vilhelm Birck, 1871-1933.
Ragnar A.K. Frisch, 1895-1973.

Top
---
Economics chairs in Sweden (to 1950):
Uppsala University
(f.1477, establish first economics chair in 1899, second chair 1948)
Lund University
(f. 1666, establish economics chair in Faculty of Law in 1901)
Gothenburg University
(orig. f. 1891 as "Göteborgs Högskola", raised to university in 1907; establish economics chair in faculty of philosophy in 1903)
Gothenburg Business School (orig. f. 1923, as :"Göteborgs Handelshögskolan", economics chair from start)

1923: Gunnar Silverstolpe (to 1932)
1932: Erik Lindahl (to 1939)
1941: Tord Palander (to 1948)
1949: Ivar Sundbom (...)

Stockholm University
(orig. f. 1878 as "Stockholms Högskola", raised to degree-granting institution in 1904; establish economics chair in 1904)
Stockholm School of Economics (f. 1909, :"Stockholms Handelshögskolan", economics chair from start)
[Source: Lars Jonung; see also in Engewell, 2006: p.17]
HET
Resources on Swedish Economics
Ekonomisk Tidskrift
.
"Sweden and Norway" in Kibble's Cyclopedia of Education, 1883
"Pioneering Price Level Targeting:The Swedish Experience 1931-1937" by Claes Berg and Lars Jonung, 1998 [pdf]
"Knut Wicksell, Gustav Cassel, Eli Heckscher, Bertil Ohlin and Gunnar Myrdal on the Role of the Economist in Public Debate", by B. Carlson and L. Jonung, 2006, Economic Journal Watch [pdf]
History of Economics at Uppsala
History of Economics at Lund
Wiki: Uppsala, Lund, Gothenburg Univ, Gothenberg BS, Stockholm Univ, Stockholm SE.

Top
-----------------------------------------------------------------------------------------------------------------------------------------------------------------------------------------------------------
---
All rights reserved, Gonçalo L. Fonseca