The Swedish Schools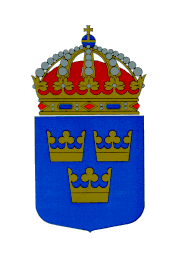 Economics was a relative latecomer to Sweden. The first chairs in economics were established around the turn of the century in the faculties of law of Swedish universities - notably David Davidson at Upsala (1899), Knut Wicksell at Lund (1901), Gustav Steffen at Gothenburg (1903) and Gustav Cassel at the newly-founded University of Stockholm (1904). In 1909, the Swedish business community founded a separate 'commercial high school' (:"Handelshögskolan") in Stockholm, essentially a self-contained business school or "school of economics". Eli Heckscher held the economics chair at the Stockholm SE from the outset (1909).
The "Stockholm School" proper can be defined as the group of Swedish economists, working in the decade between roughly 1925 and 1940, trying to extend Wicksell's brand of Neoclassical theory from the static to the dynamic, e.g. incorporating anticipatory expectations (Myrdal), intertemporal equilibrium (Lindahl) or disequilibrium sequence economies (Lundberg). Stockholm school member Ohlin famously challenged Keynes's claim to primacy in macroeconomics in the late 1930s.

The Swedish Rivals of the Turn of the Century
Gustav Cassel, 1866-1945. (Stockholm Univ)
The Stockholm School
Bertil G. Ohlin, 1899-1979.
Other Prominent Scandinavian Economists
Gösta A. Bagge, 1882-1951.
Laurits Vilhelm Birck, 1871-1933.
Ragnar A.K. Frisch, 1895-1973.