On the Methodology and History of Economics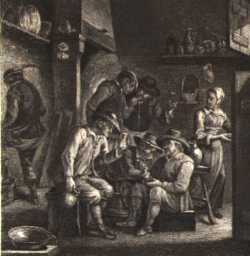 The following are assorted links on the history and methodology of economics.
Dictionaries of Economics
Dictionnaire de l'économie politique, contenant l'exposition des principes de la science, l'opinion des écrivains qui ont le plus contribué a sa fondation et a ses progrés, la bibliographie générale de l'économie politique par noms d'autuers et par ordre de matiéres, avec des notices biographiques et une appréciation raisonée des principaux ouvrages edited by Charles Coquelin and Gilbert Urbain Guillaumin, 1852 (two vols).
Dictionary of Political Economy, edited by R.H. Inglis Palgrave, editor, 3 vols, 1894-1899

v.1 (A-E) (1894)
v.2 (F-M) (1896)
v.3 (N-Z) (1899)
1906 reprint with corrections: v.2 (F-M)
1908: Appendix
1909 reprint with corrections: v.1 (A-E)
1912: v.2 (F-M)
1913: v.3 (N-Z & App).
1915 v.1 (A-E)
1918: v.3 (N-Z & App)
1919 v.1 (A-E),
1925 ed., v.1, v.2, v.3
Handwörterbuch der Staatswissenschaften, edited by Johannes Conrad, Ludwig Elster, Wilhelm Lexis and Edgar Loening, 1891-94
Selected tracts on the "Scope and Method" of Economics
19th Century
20th Century
Modern
The Foundations of Economic Man by Lawrence Boland, 1982 [bol]
"Economic methodology in a nutshell" by Daniel Hausman, 1989, JEP [aea]
"The Pure and the Applied: Bourbakism comes to America", by E.Roy Weintraub and Philip Mirowski, 1994, Science in Context
"The Irony In/Of Economic Theory" by M. Ali Khan, 1993, MLN
Critique of Economic Reason by Kenneth M. Stokes (1992)
A Metatheoretical Discourse by Kenneth M. Stokes [iuj]
"Why does Methodology Matter for Economics?", by Kevin D. Hoover, 1995, EJ [duke]
"Does Austrian Economics Have a Useful Future?" 1997 Presidential Address to SDAE by Karen I. Vaughn (MS Word)
"Notes on the Meaning of 'Competition' in Economic Thought" (from lecture by Louis Makowski, 1983) at Co-opetition.
"The Chicago Counter-Revolution and the Sociology of Knowledge" by Robert Leeson, 1997
"The State of Modern Economics" by Mark Blaug, 1998, Challenge
"The Problem with Formalism', by Mark Blaug, 1998, Challenge
"Economics, Philosophy of" by Daniel Hausman, 1998, from Routledge Encyclopedia of Philosophy [haus]
"Philosophy of Economics" by Daniel Hausman, (for IESS) [haus]
"Modern Economics and its Critics, 1", by Partha S. Dasgupta, 1998
"Is Macroeconomic Believable?" by Ben Bolch, 1998, Independent Review
"On the Relationship between History and Economics: the Influence of German Economic Culture in Italy" by Piero Barucci, 1999, SdPE
"The Use of Mathematics in Economics" by Sheila Dow
"Economic Methodology: theory and Practice" by Lawrence Boland [pdf]
Economic Theory and Methodology - course by Steve Keen at Western Sydney
Debunking Economics by Steve Keen, 2000/1 [website]
"Rigor versus Relevance in Economic Theroy" by Andrea Salanti, 2011 [pdf]
Some older Histories of Economic Thought
On HET as a Discipline
Guest Editorials at the History of Economics Services (HES)
[defunct]

"What defines a legitimate contribution to the subdiscipline "The History of Economics"?" by E. Roy Weintraub (September, 1996) [duke]
"Whig History of Economics is Dead -- Now What?" by James P. Henderson (November, 1996)
"SSK as a Resource for the History of Economic Thought" by D. Wade Hands (January, 1997)
"The Economics of Scientific Knowledge" by John Davis (February, 1997)
" History of Thought: In Search of the Missing Adjective" by Tim Alborn, (April, 1997)
"Societies, Journals and Research in the History of Economics" by John Lodewijks (October, 1997)
"Taxonomy in History of Economics" by J. Daniel Hammond (May, 1997)

"Stigler's Gauntlet" by Robert Leeson
"Preface to Japanese edition of Stabilizing Dynamics", by E. Roy Weintraub, 1994 [duke]
On Economics in the "Real World"
Archives of Essays and Editorials on HET and Methodology
Assorted Links on Economics
Book review of Kadish and Tribe (eds), The Market for Political Economy.
"Why Look Under the Hood?" by Daniel Hausman, 1992, from Philosophy of Economics
"Play it Again, Samuelson", 1997, The Economist
"What in the world happened to economics?", 1999, Fortune
"Le capitalisme est-il réformable?" by Bernard Levasseur, 2000, Esprit
On Economics Teaching
General Links