---
Economics at Manchester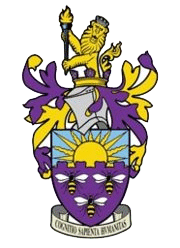 [Note: Part of the HET Website. This page is not related to or endorsed by the University of Manchester or any other organization. See the official Manchester University website]
As perhaps the leading industrial city of Britain and home of the "Manchester School" of free trade activists, it is natural that the denizens of that city would try to assert themselves on the English academic landscape in the 19th C. The early history of higher education in Manchester is dominated by three notable institutions - Manchester New College, the Manchester Mechanics Institute and Owens College.
At the time, English higher education was dominated by the universities of Oxford and Cambridge. However, they were explicitly Anglican institutions and historically inaccessible to religious minorities - Oxbridge's religious tests were removed only in 1854, and it was still barred to non-Trinitarians until 1871. Religious minorities - which include Non-Conformist Protestant sects (Presbyterians, Baptists, Quakers, Unitarians, etc.), Catholics and Jews - erected their own parallel system of education, frequently high schools or "academies", primarily to serve the children of rising merchant and manufacturing classes in major urban areas (where religious minorities were concentrated). As the dissenting academies were not preparing their students for entry into Oxbridge, they were not compelled to follow the traditional grooves of Greek-Latin "Classics" curriculum, but had the flexibility to develop an independent curriculum. As a result, they tailored their curriculum on modern subjects, more similar to the Scottish universities - science, modern history, modern languages, etc.. As a result, it can be argued the dissenting academies were some of the best schools in England. The dissenting academies were preparatory to a business or commercial career most of their students would likely follow (lack of a university degree, as well as religious tests, would bar them from the civil service and many professions).
Manchester was for a time the home of one of the best of the dissenting academies, that approached a university level of education open to dissenters: Manchester New College, a Unitarian stronghold with something of a footloose history. It started in 1756 as the "Warrington Academy", where Priestley taught and Malthus attended. It then moved to Manchester in 1786 (where it went under the name of Manchester Academy), then on to York in 1803 (renamed Manchester College), returned to Manchester in 1840 (renamed Manchester New College). While still retaining its name, it moved to London in 1853, finally to Oxford in 1889, where it eventually settled on its final name, Harris Manchester College (it became an Oxford college proper in 1996). During its stay in London, it was the perch of the philosopher James Martineau, who attracted students like Philip H. Wicksteed and W. Stanley Jevons (from nearby UCL).
The mechanics institute movement. launched in 1821 and swept through the country, focused on technical teaching of adults. The Manchester Mechanics Institute was set up in April 1824 by Mancunian industrialists, notably banker Benjamin Heywood, for the training of artisans, engineers and scientists. The Manchester Mechanics Institute would evolve into the University of Manchester Institute of Science and Technology (UMIST).
The idea of a dissenting university - or more precisely, for a modern, non-denominational school of higher education in England - had been shown to be viable with the the establishment of University College London (UCL, f.1826) In 1846, a dissenting Mancunian cotton merchant, John Owens, left in his will a substantial endowment for the foundation of a strictly non-denominational college, following the Oxbridge program of study, with no religious tests whatsoever. The principal idea was not to create businessmen, but rather to provide higher training for teachers for the other dissenting academies and institutes. The result was Owens College, founded 1851 under the leadership of Owens's friend and trustee, George Faulkner, the kernel of what would later become the University of Manchester. Its first premises were in a former home of Richard Cobden on Quay Street. Although initially designed for day classes for non-residential students, in 1853, Owens College opened the doors for its first evening classes, directed primarily at schoolmasters, as a way to bulk up enrollments and achieve its civic mission.
From the outset, Owens College found itself with more chairs than professors. Rev. Alexander John. Scott, the first principal of Owens, was also professor of English language and literature, grammar, logic, mental and moral philosophy. Scott's administrative tenure was not a particular success and Owens ran into financial difficulties. In 1857, Scott relinquished his principalship in favor of Joseph Gouge Greenwood, the professor of classics, who would ably steer the university until 1890. Greenwood fought for and won the support from well-wishers in the Manchester business communities (many of them Anglicans and Congregationalists turned away from Manchester New College and without many other options). Soon Owens College was back on sufficient financial footing to move to its current premises on Oxford street in 1873.
In 1854, the professor of ancient and medieval history, Richard Copley Christie, was given the Faulkner Chair of Political Economy and Commercial Science (the next year, he would also be saddled with jurisprudence and law). Finding the burden too much to handle, Christie relinquished the economics chair in 1865 to W. Stanley Jevons, a young tutor who had been hanging around at Owens since 1863. Jevons also temporarily filled in for the ailing Scott on logic, which would translate the next year into a separate professorship in logic, moral and mental philosophy.
The death of Richard Cobden in 1866 brought forth the endowment for the creation of the Cobden Lectureship in Political Economy, to be conjoined with the economics professorship. The terms of the Cobden award obligated the professor to deliver a weekly course of evening lectures on economics to the public (primarily, schoolteachers). A bump in the emolument and the glittering name of the "Stanley Jevons Professorship" was added in 1899. The first incumbent to hold that title was Alfred W. Flux, who had been lecturing at Owens since 1893.
Inspired by the University of London's "federal" system of colleges, Owens College attempted to create a federation of northern autonomous civic colleges - the Victoria University - the idea being they could eventually set their own examinations and confer their own degrees. Victoria University was chartered in 1880 with Owens College as its only constituent member. As a condition of the Victoria charter, it had to open its doors to women students, something principal Greenwood tried to resist until 1883, when forced by court order. Owens was joined in the Victoria system by University College Liverpool in 1884, and the Yorkshire College of Leeds in 1887. The application of Firth College of Sheffield to join the system in 1895, was famously (and controversially) turned down.
In 1902, the Balfour Act allowed for the development of civic colleges into universities. Consequently, in 1903, UC Liverpool left the Victoria system to become the University of Liverpool. Yorkshire College followed suit in 1904, going on to become the University of Leeds. Owens College was alone again, now recast as the Victoria University of Manchester.
In 1903, soon after S.J. Chapman had inherited the Cobden professorship by Flux's departure, a Faculty of Commerce was established at Manchester to teach banking, industrial organization, accounting, modern languages and geography, and commercial law. It would provide a new degree - the B.Com - in distinction from the traditional alternative of taking economics as part of moral philosophy or history. In content, it struck a medium between Marshall's heavily theoretical economic tripos at Cambridge and Ashley's theory-free vocational system at Birmingham. The faculty was expanded with new appointments, and drew students, teachers and funds from the Manchester industrial & commercial community.
After Chapman's departure in 1915 for the civil service, economics began to drift at Manchester. D.H. Macgregor, the new Jevons professor, decamped for Oxford in 1922, to be succeeded by Henry Clay. Simultaneously, a new Chair in Commerce and Administration was created, filled by a Manchester graduate, George W. Daniels. In 1927, Clay abandoned the Jevons professorship to Daniels, taking up a Chair in Social Economics instead. Clay left for the Bank of England in 1930, and was succeeded in the Social Economics chair first by T.E. Gregory and then, in 1936, by John Jewkes.
Jewkes, while still a lecturer, had already begun energetically recasting the school. Among other activities were the upgrading of the house journal, The Manchester School of Economic and Social Science (founded 1930, renamed 1939) and the creation of the Economic Research Section. After Daniels premature death in 1938, Jewkes secured John Hicks in 1938 for the Jevons Professorship. Hicks would finish writing his classic Value and Capital there, his Cobden lectures channeled into his Social Framework (1942). Two members of the Kiel School - Adolph Lowe and H.C. Hillman - found refuge at Manchester during this time. Other presences included the young lecturers T.S. Ashton and Hans W. Singer. With the heavy presence of economic research, the school of commerce was overhauled and renamed the Faculty of Economic and Social Science in 1944.
The post-war period was a time of transition. Hicks left for Oxford in 1946, passing the Jevons professorship to Jewkes, until he too departed two years later. Lowe left for the New School, Ashton for the LSE and Singer for the United Nations. Manchester would be reinvented and continue on its own track: in 1948-9, W. Arthur Lewis would become the new Jevons Professor and the chemist and liberal philosopher Michael Polanyi take up the chair in "social studies".
In 2004, the Victoria University of Manchester (Owens College) merged with the University of Manchester Institute of Science and Technology (Manchester Mechanics Institute) to create a single University of Manchester. Although a new creation, the University of Manchester has used the MMI's 1824 birth-date as its "official" foundation date (at least in its logo and advertisements).